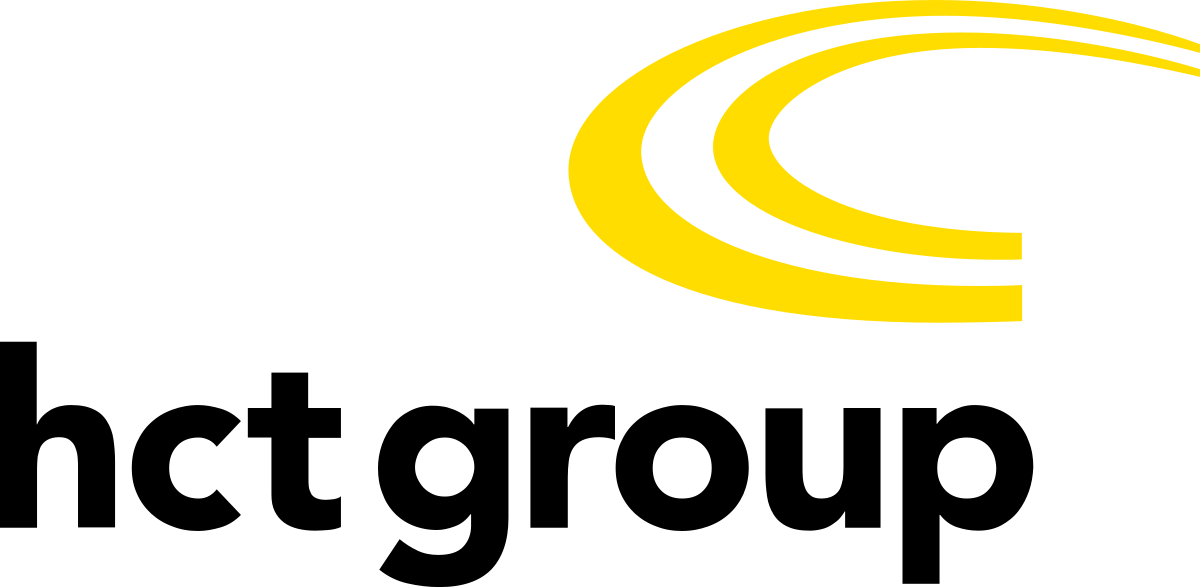 Job Description
Reports to:         Operations Manager
Equal Opportunities
HCT Group Operations is a subsidiary of HCT Group which is committed to equality of opportunities both as an employer and a membership organisation.
HCT Group undertakes not to discriminate either directly or indirectly against individuals or groups of people on the basis of race, ethnic origin, nationality, gender, age, physical or mental disability, sexuality, marital status, religious beliefs, AIDS and HIV status.
The Company                                
HCT Group is a social enterprise in the transport industry, safely providing over 30 million passenger trips on our buses every year. We deliver a range of transport services – from London red buses to social services transport, from school transport to whole transport networks. We reinvest the profits from our commercial work into community transport services or projects in the communities we serve.
Purpose of Role
The role of Service Delivery Manager is to deliver a high-quality customer focussed service across all HCT Group routes and services.  Key responsibilities of the post will include the management of the allocation of staff and vehicles to the appropriate services and the control of routes to ensure they run to the agreed timetables.  Providing assistance and support as directed by the General Manager, the post holder will undertake the management of the Service Delivery Supervisors. The post will involve the timely and accurate recording of computer and paper-based records.  Managing the day to day relationship with the commissioner is also a key part of this role.
Role Accountabilities
To undertake site-responsible person duties in line with company requirements
To take responsibility for the site and company assets at delegated times
To support and supervise the allocator to ensure all driving duties are properly, efficiently and legally allocated to drivers in a fair and consistent manner ensuring all open work is covered and no lost mileage is incurred
To ensure unproductive hours are kept to a minimum and within agreed levels
To support and supervise the allocator to ensure effective and efficient use of staff allocated to spare duties
To ensure all holidays are allocated in an effective manner ensuring holidays costs are evenly spread throughout the financial year
To maintain regular contact with the commissioner and to respond to any enquiries or change requests in a timely manner and in compliance with contract requirements
To be familiar with all areas of the contract including the contract specification and to ensure that services are operated in compliance with all requirements
To ensure that supervisors use the transport management systems to operate all levels of service
To prepare and submit any costings for day to day ad hoc additional journeys requested by the commissioner but not forming part of the contract
To investigate any safeguarding issues in a timely manner
To ensure all drivers are undertaking effective First Use Checks and completing their defects cards properly by arranging regular run out gate checks on drivers
To be fully conversant with the Transport Management System and to able to produce, analyse and fully understand all performance, lost mileage, and running times reports, and to be able to disseminate this information to all members of the supervisory and management teams.
To conduct interviews including fact finding and accident investigation interviews and where appropriate disciplinary hearings.
To conduct drug and alcohol testing in accordance with company procedure.
To ensure that a daily audit of all log cards & VDC's is conducted, take appropriate remedial action with Service Delivery Supervisors or Drivers failing to complete paperwork correctly.
To monitor the daily attendance and sickness reports and take appropriate action in line with the Company's procedures.
To ensure that wage payments are fully justified, suitably documented and approved
To develop all members of staff reporting to you by identifying job-related training and development needs, making staff aware of training and development opportunities and evaluating the impact of training and development on the individual and company's performance.
To ensure effective communication of information to Drivers, Service Delivery Supervisors and other managers, through the use of e-mails, staff notices, staff memos, letters and other media.
To ensure that accurate records, relating to drivers, customers, vehicles, lost mileage, lost property, clients and contractors, both manual and computerised are correctly maintained at all times.
To undertake any other duties commensurate with the Grade.
To undertake PCV driving if required on an ad hoc basis to ensure all work is covered where the post-holder has a PCV licence
Line management
Service Delivery Supervisors
Special Working Conditions
Work patterns may include weekend, early morning and evening work that are necessary to meet the demands of a 24/7 Operational requirements
40 hours per week. Core hours usually between 07:00 and 19:00 Monday to Friday.
Weekend, early morning or evening work may be required.
The post-holder will initially be based in our Wakefield and Rotherham sites
Company Responsibilities
To undertake any additional duties at the request of your line manager, which are deemed to be within your competency.
To adhere to all HCT Group policies and procedures.
To undertake any training and development activities at the request of your line manager.
To comply with all HCT Group Injury Prevention policies and support new initiatives.
Health and Safety Responsibilities
To comply with the HCT Group Health and Safety Policy;
To take reasonable care for your own health and safety;
Not to interfere with or misuse anything that has been provided for your health, safety or welfare;
To take reasonable care not to put other people, fellow employees and members of the public, at risk by what you do or don't do in the course of your work;
To co-operate with your employer, making sure you understand and follow the company's health and safety policies;
To inform your employer if something happens that might affect your ability to work;
To report to the Regional Director any injury, collision, dangerous occurrence or a near miss in which you were involved, or are aware of having taken place at your place of work, or any concern regarding any health or safety issue;
If you drive or operate machinery, to tell your employer if you take medication that makes you drowsy;
To report any injuries, strains or illnesses you suffer as a result of doing your job;
To report immediately any hazard, faulty equipment or health and safety concern and ensure action is taken to make the hazard safe.
Environmental Responsibilities
To comply with HCT Group Environmental Policy;
To ensure waste is segregated appropriately to maximize recycling;
To ensure energy is not wasted by switching off lights and office equipment when not needed; and
To report to the Regional Director any environmental incident or near miss in which you were involved, or are aware of having taken place at your place of work, or any concern regarding any environmental issue.
PERSON SPECIFICATION
Essential criteria
Experience of working within the bus industry
Experience with IT systems e.g. MS office, allocation systems
Good knowledge of bus industry legal requirements relating to vehicles and driving regulations
Be numerate, literate and have the ability to communicate information in a detailed manner to all levels of staff.
The ability to work flexibly within deadlines.
Ability to manage a diverse workload.
Good knowledge of Health & Safety regulations and requirements.
Experience of conducting investigative interviews and preparing casework for disciplinary and grievance meetings and holding those hearings
Excellent administrative and organisational skills and the ability to be accurate and pay attention to detail.
Desirable criteria
In possession of a Management National CPC certificate.
This job description could be reviewed within 6 months
Application deadline 7th August 2021
Please send your current CV to rhyshand@hctgroup.org and hr.admin@hctgroup.org
Other jobs you may like